Are you a local Newcastle (NSW Australia) business in need of a new website? Then you will be glad you stumble upon this website.
Read on to discover the benefits of a local company with global strength.
Our website development strategy is simple. We want to make you happy. Happy when you call us, happy with the price and happy with the finished result.
To do that we believe that being truly helpful in all aspects of your business is the key to success. With that said, we are here, ready to help you.
Help you design and launch your new online business. Ready to help you fix up your old and tired site. Ready to help with your online store, marketing yourself online, content writing, logo design, web development, automation anything related to your online success. We are here ready.
AFFORDABLE BUSINESS WEB DESIGN IN NEWCASTLE
Our team offer all of the services mentioned about and so many more. Including hosting your site. All at an incredible price. Our servers are secure, and reliable.
Our lean work flow means you will be able to track the progress of your site every step of the way.
At our disposal are tons of templates, photos, graphics and more. We can add drop down menus, navigation bars, search boxes, you name it. Everything to make your site professional and a true reflection of your business.
We will make sure that your site is error free, and easy to navigate. We can help you with branding, social media strategy, SEO all aspect of internet marketing and online business.
WHY YOU NEED A QUALITY WEBSITE
In a more progressively online world, your website is the primary platform for success — it is the platform from which all your business marketing efforts will revolve around. Open 24 hrs 7 days a week your site should always be working for you.
Make sure your website is at its smartest, strongest and most powerful so you can maximise your results.
5 Reasons to own a website today
Increases your visibility
Proven Communication Channel
Builds Brand Awareness Online
Builds Social Credibility
Give you a Global Reach
HOW WE CAN HELP YOU WITH YOUR WEBSITE
The best website developers often offer different packages and prices. The cheapest designers out there should be avoided, as should the most expensive. The cheapest are the free (DIY) online web building software, like wix, and numerous others.
Online builder tools may seem like a good deal, but consider your time and your sanity – when you can get a basic set-up for $499.00 and no grey hairs. Consider what the finished product will look like – as this will be the reflection of your business.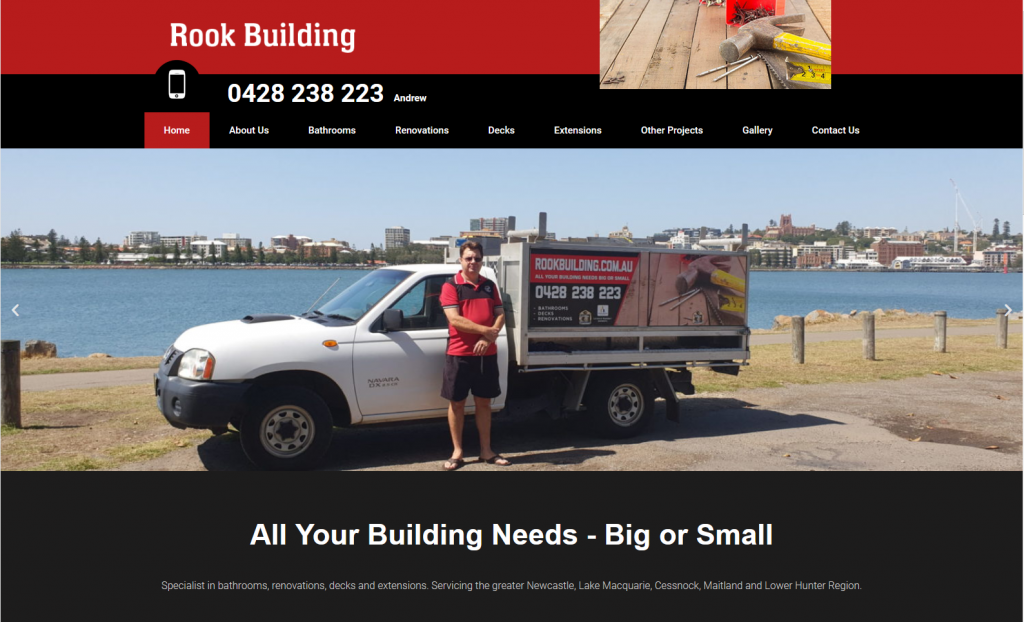 Take a look at some of our finished sites
A good design service will offer continual support and will promptly answer any questions you have. They will have a customer service team, FAQ page, and a good reputation. Be sure to do a little research before officially hiring a developer.
If you need help, help is what we do best. Check out our affordable website packages here and our E-Commerce solutions here. We are ready! contact us today!
We offer some of the most competitive website solutions for any local business. Don't mess about with online web builders, get a professional team to do it for you. No headaches no hassles.
---
Start the Website Order Process
The simple step by step method for ordering a website. Displays prices as you proceed. No payment required.
Thanks, we will contact you soon
Do you have a Domain Name?
Tell us if you have a domain name already registered with another provider.
Yes - Indicates you already have a domain name registered for this site.
No - Indicates you DO NOT have a domain name registered for this site.
You need to select an item to continue
Choose a Website Package
Choose a website package to suit your needs
You need to select an item to continue
Tell us about your Business/Website
We need to ask you some questions to get a feel for your website. Take your time to answer the following questions. If you need more time you can save the form (top right) and continue later. The amount displayed at this point is the final price.
This is the name of your business. Plus write a small description of what you do and why?
Tell us about the products and services your business performs. Name and describe any product categories you have or name and describe the different services you perform.
Tell us what you do and why you're better than your competition. Why a customer should use your business. We use this information for your About Me page.
Tell us about some websites you like the look of. What about the site do you like. Name some elements you like, and why. This help us understand your design needs.
You need to select an item to continue
Great! You have a Domain Name
Please continue by entering your domain name below.
To continue please tell us your domain name.
You need to select an item to continue
That's OK! Choose some Domain Names you Prefer
Enter a list of domain names in the field below. Add them in order of preference. We check availability and choose the first domain name that is available.
A Domain name is the name you say after the www. ; eg, www.tedsplumbing.com.au
Domain Names are billed annually in advance.
You need to select an item to continue
Do You Have Web Hosting?
If you already have your own hosting account? Choose "Yes"
If you have no idea what this is then choose "No"
If you have hosting, choose Yes!
You need to select an item to continue
Please give us your hosting details
You indicated that you already have hosting. Please enter your host's details. We need this information so we can build your site.
Please provide your hosting details in the form below. Please give us your hosting provider. URL, User name and Password
You need to select an item to continue
No Problem! We can do the hosting for you
Below is the information about the fees associated with hosting.
Website Hosting is billed annually in advance. What is Hosting? Hosting is where your website lives on the internet. You are renting space on a web server for your site.
You need to select an item to continue
Add some images here
Your website will need pictures. Use the form to upload some images for your website.
Upload the most important images to your website. Logo, branding, product images, pictures of you or you team doing your thing.
You need to select an item to continue
Final cost
The final estimated price is :
Summary
| Discount : | |
| --- | --- |
| Total : | |
---
Getting a professional to build your website, is very affordable. Beautiful websites, beautiful price, that's what we're about.