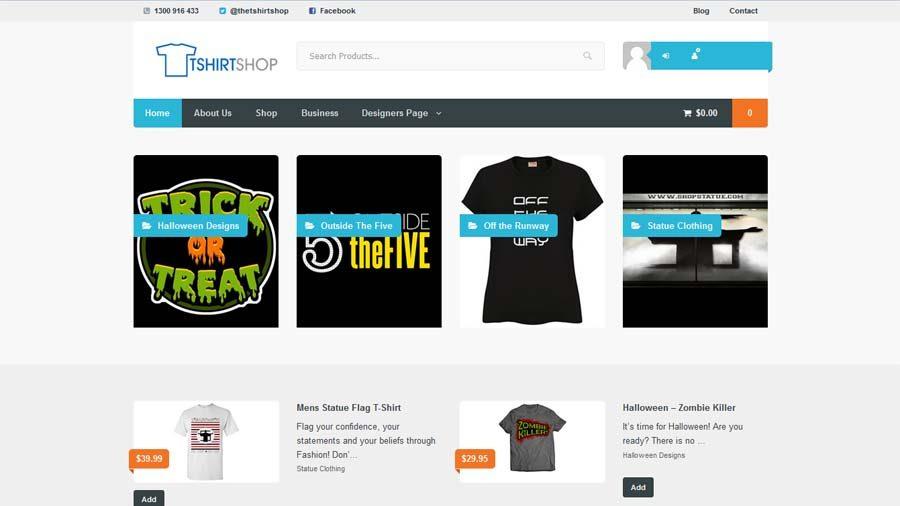 If you're thinking of setting up an online store, it's important to make sure your website is developed correctly. Most problems can be avoided by following some simple tips.
Here are 10 tips to keep in mind while developing your eCommerce website.
1. Make Sure Your Website Is Responsive
With the majority of internet traffic coming from mobile devices, it's essential that your website is designed to work well on all screen sizes.
Responsive means that the website will adjust to fit any screen size, making the user experience as smooth as possible.
Every customer should have a positive experience, no matter what device they're using.
2. Choose The Right Platform
There are many different eCommerce platforms available, so do your research to find one that best suits your needs.
We recommend WooCommerce as it's easy enough to use, free (no monthly payment) and has a wide range of plugins available if you need further customisation.
The free version will be sufficient for most users who are just starting out.
3. Security Is Crucial
When dealing with online payments, you need to be sure that your website is secure.
This means having an SSL certificate installed, as well as taking other measures such as using a secure payment gateway.
The green lock symbol in the address bar is a good indicator that a website is safe and secure.
4. Use High-Quality Images
Good product photos are essential for any eCommerce website. Make sure to use clear, well-lit photos that show off your products in their best light.
Customers want to see what they're buying, so make sure to use clear, sharp images that show off your products in the best light possible.
This will give customers a better idea of what they're buying.
5. Include Detailed Product Descriptions
Your product descriptions should give visitors all the information they need to know about what you're selling.
Be sure to include size, colour, and material options, as well as any other relevant details.
Also include clear and concise full length product descriptions/ sales copy of 250 words or more, to let visitors know exactly what you are selling and how it will benefit them.
6. Offer Multiple Payment Options
The more payment options you offer, the more likely you are to convert sales. At a minimum, include credit and debit card processing, as well as Paypal, bank deposit etc.
Be sure to offer multiple payment options on your website to make it easy for visitors to purchase your products.
7. Provide An Easy Checkout Process
Make sure the checkout process is smooth and easy to follow.
The last thing you want is for potential customers to get frustrated and abandon their carts because the checkout process is too complicated.
A smooth checkout will ensure that customers complete their purchases and come back for more.
8. Optimise For Search Engines
If you want people to find your eCommerce website, then you need to make sure it's well optimised for search engines.
This means using the right keywords, providing quality content, and making sure your website is easy to navigate.
9. Keep Your Website Up-to-Date
As your business grows and changes, make sure to keep your website updated.
Adding fresh content will also help to keep people coming back to your site.
Add new products, update your contact information, and make any other necessary changes on a regular basis.
You don't want the site to look old and outdated, as that will reflect poorly on your business.
10. Provide Excellent Customer Service
If something goes wrong with an order, your customers will need to be able to reach out to you for help.
Make sure your contact information is easy to find and that you have a robust customer service process in place.
Talk to us about T-Shirt Drop Shipping Integration
What to Do Next
eCommerce is a competitive field, and in order to be successful, you need to provide a great experience for your customers.
This means having a well-designed website that works on all screen sizes, using high-quality images, and providing detailed product descriptions.
You should also offer multiple payment options, make the checkout process easy to follow, and optimize your website for search engines.
Finally, don't forget to keep your website up-to-date and provide excellent customer service.
If you need help with any aspect of running an e-commerce website. Check us out. We offer some of the most competitive website solutions for any local business. Don't mess about with online web builders, get a professional team to do it for you. No headaches no hassles.
---
Start the Website Order Process
The simple step by step method for ordering a website. Displays prices as you proceed. No payment required.
Thanks, we will contact you soon
Do you have a Domain Name?
Tell us if you have a domain name already registered with another provider.
Yes - Indicates you already have a domain name registered for this site.
No - Indicates you DO NOT have a domain name registered for this site.
You need to select an item to continue
Choose a Website Package
Choose a website package to suit your needs
You need to select an item to continue
Tell us about your Business/Website
We need to ask you some questions to get a feel for your website. Take your time to answer the following questions. If you need more time you can save the form (top right) and continue later. The amount displayed at this point is the final price.
This is the name of your business. Plus write a small description of what you do and why?
Tell us about the products and services your business performs. Name and describe any product categories you have or name and describe the different services you perform.
Tell us what you do and why you're better than your competition. Why a customer should use your business. We use this information for your About Me page.
Tell us about some websites you like the look of. What about the site do you like. Name some elements you like, and why. This help us understand your design needs.
You need to select an item to continue
Great! You have a Domain Name
Please continue by entering your domain name below.
To continue please tell us your domain name.
You need to select an item to continue
That's OK! Choose some Domain Names you Prefer
Enter a list of domain names in the field below. Add them in order of preference. We check availability and choose the first domain name that is available.
A Domain name is the name you say after the www. ; eg, www.tedsplumbing.com.au
Domain Names are billed annually in advance.
You need to select an item to continue
Do You Have Web Hosting?
If you already have your own hosting account? Choose "Yes"
If you have no idea what this is then choose "No"
If you have hosting, choose Yes!
You need to select an item to continue
Please give us your hosting details
You indicated that you already have hosting. Please enter your host's details. We need this information so we can build your site.
Please provide your hosting details in the form below. Please give us your hosting provider. URL, User name and Password
You need to select an item to continue
No Problem! We can do the hosting for you
Below is the information about the fees associated with hosting.
Website Hosting is billed annually in advance. What is Hosting? Hosting is where your website lives on the internet. You are renting space on a web server for your site.
You need to select an item to continue
Add some images here
Your website will need pictures. Use the form to upload some images for your website.
Upload the most important images to your website. Logo, branding, product images, pictures of you or you team doing your thing.
You need to select an item to continue
Final cost
The final estimated price is :
Summary
| Discount : | |
| --- | --- |
| Total : | |
---
Getting a professional to build your website, is very affordable. Beautiful websites, beautiful price, that's what we're about.
Check out our Portfolio and see the quality of our work and the value that you get.