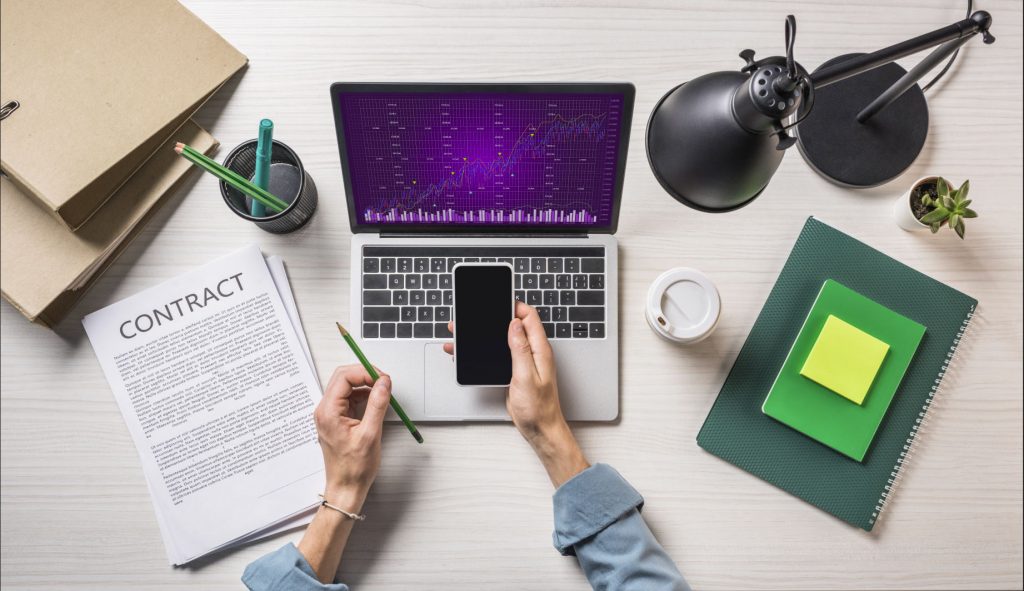 If you're thinking about starting a website for your business, it's wise to plan out the project before you get too far into it.
Why Have a plan?
Creating a website plan is the first step in ensuring that your website is going to be successful. It can help you to better understand what you need such as the purpose, goals, and functionality of your site.
It's also helpful in budgeting, as it will communicate your website's needs to others, such as our designers, developers and others working to build your website.
What To Consider?
There are a lot more things to consider other than the design and layout.
Most important are the words on the screen and the message you want to convey to customers.
You also need to think about what you want the customer to do on the site and the functionality you might need to handle that.
What's The Purpose Of The Website
The first step is to determine the purpose of the website.
What do you want it to accomplish?
What kind of website do you need?
Personal or Business – a business website will have different requirements than a personal website.
What does it need to do?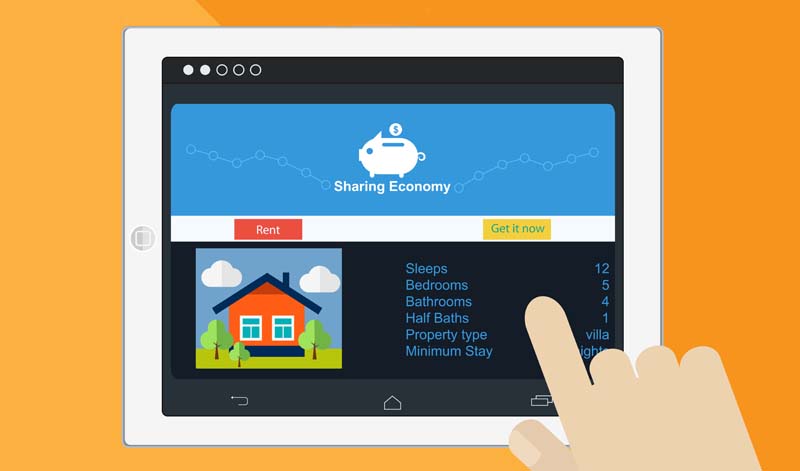 Online sales
Choose this option if you want a website designed for online sales. We set up a shopping cart system where your website acts as an online store set up for eCommerce. You can add an unlimited amount of products and they show up for sale on your website. The customer adds them to a shopping cart and then goes through a checkout process where they can make their payment.
Get Phone calls
You choose this option if you want the main focus of your website to be driving your customers to call you. Some businesses get better conversion if you can get the customer on the phone, particularly if you have a high-cost product or service. We build the website based around directing customers to ring for further information.
Please note: Adding a phone number to any style of website is standard practice, this is different. Driving customers to the phone only – as a means of business contact.
Capture leads
If the purpose of the business is to get customers' emails address then this is the type for you. Perfect for businesses that use email as their primary way to communicate with customers. We set the site up with lead capture forms, squeeze pages and lead magnets.
Please note: Adding a lead capture to other types of websites is typical. However, this is different. If your primary goal is to drive customers to email forms only – as a means of business contact then you choose this website type.
Catalogue/Brochure
If the purpose of this type of website is to act as an online brochure and catalogue. This is a bit different then an online store where the customer can't actually buy the product and the sales may be handled by a third party such as a distributor.
Please note: If you have a lot (+20 or more) of products/services in your catalogue. It may be better to use an online store to display your catalogue. This is because products are easier to add and organise them, instead of creating single pages that are harder to organise.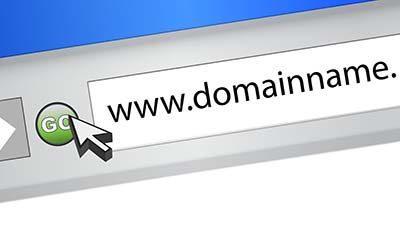 Register a domain name
The next step is to choose a domain name and a hosting plan.
We can take care of this – if you just give us 3 domain name alternatives – in order of your preference. The first, second and third choices. If it's available, we register the first name. If it's unsuccessful, we try the second and so on.
PS: we will only register one name.
Plan Your Website's Structure
Once you know what kind of website you need, you can start planning the individual pages.
Things to think about;
We start by creating a word document and title it the page of your website. We then write the message you want to tell the user about this page. Think about, the features and benefits of using you or your service.
Typical pages include;
Homepage (Explain the high-level version of what you do)
About us (More detail about who you are and how you can help the reader)
Services/products (The things you offer to the visitor of your website)

Product/Service 1
Product/Service 2
Product/Service 3

Contact Page (How the visitor can contact you if they need more info)
Other pages may include;
Company profile
Meet your team
Portfolio of works
Jobs completed
Customer testimonials
Locations you service
What keywords would you expect your customers to use – so as to find you online?
Product/service-related keywords
Product/Service Location
Product/Service near me
urgent Product/Service
best Product/Service for the benefit
Customer investigation keywords.
How to get Product/Service
What is the best way to use Product/Service
How to choose a Product/Service
Question customers would ask while choosing to buy a Product/Service

How to clean
How to take care of
etc
Related: See how creating search-relevant content is required
You can also include images, videos, and anything else that you want to include.
The content should be relevant to the purpose of the website. For example, one website might include a blog, while another website might include product information and customer testimonials. Some might want to have both.
Site Navigation
You should also think about the navigation buttons at the top of your website.
How do you want to organise them and what words to use?
Generally, we use the page names but thinking this through can be an advantage, making your site more user-friendly.
What Is Your Colour Pallet?
Do you have a colour pallet in mind? Deciding on a colour scheme, layout, and overall appearance is important if you want to get the result you desire.
Please advise us of your colour scheme if you have one. PMS or hex colours if it needs to be exact.
Showing an example of a site you like the layout and structure of will help your developer make a site exactly how you want it.
What Is The Demographic?
It's also important to keep the target audience in mind when designing the website.
For example, a website for a young audience should be designed differently than a website for an older audience.
What Features Do You Need?
Think about what features to add to the site, like social media integration, contact forms, shopping carts, email sign-up, etc.
What To Do With The Website Plan?
Once you have a solid plan for your website, you can choose a website package based on your requirement in the plan.
As you go through the questionnaire, you will use your website plan to answer the question. We give you the opportunity at the end of the form to upload the entire document and the images and other files you might want.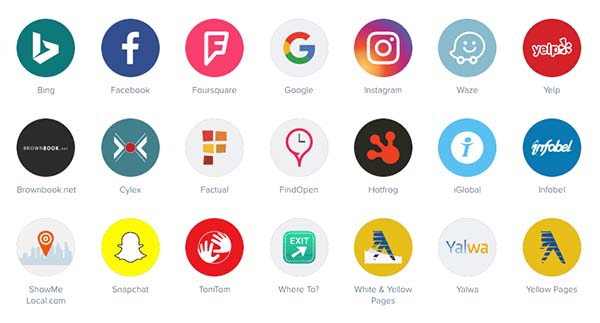 Plan What To Do Once Your Site Is Built
Part of the plan is to think about what to do "after the site is built" and the steps you will take once it is up and running.
Promote it
After the website is complete, it's important to promote it to get people to visit. This can be done through online advertising, social media, and other marketing strategies.
You also need to promote your website. You can do this by submitting it to search engines and directories, and by advertising it online and offline.
Monitor it
Once the website is up and running, it's important to monitor the traffic and performance.
This includes tracking how many people are visiting the website, what pages they're viewing, how long they're staying on the site, etc.
This information can help you improve the website over time.
Make changes and improvements
As you continue to monitor the website, you'll likely find ways to improve it. This can include adding new content, changing the design, or anything else that will make the site better.
Over time, your website will continue to evolve and grow as you make changes and improvements.
Wrapping it up
Creating a website plan is an important step in creating a successful online presence for your business.
By taking the time to develop a plan that outlines your goals and strategies, you can ensure that your website is effective in reaching your target audience and achieving your desired results.
We offer some of the most competitive website solutions for any local business. Don't mess about with online web builders, get a professional team to do it for you. No headaches no hassles.
---
Start the Website Order Process
The simple step by step method for ordering a website. Displays prices as you proceed. No payment required.
Thanks, we will contact you soon
Do you have a Domain Name?
Tell us if you have a domain name already registered with another provider.
Yes - Indicates you already have a domain name registered for this site.
No - Indicates you DO NOT have a domain name registered for this site.
You need to select an item to continue
Choose a Website Package
Choose a website package to suit your needs
You need to select an item to continue
Tell us about your Business/Website
We need to ask you some questions to get a feel for your website. Take your time to answer the following questions. If you need more time you can save the form (top right) and continue later. The amount displayed at this point is the final price.
This is the name of your business. Plus write a small description of what you do and why?
Tell us about the products and services your business performs. Name and describe any product categories you have or name and describe the different services you perform.
Tell us what you do and why you're better than your competition. Why a customer should use your business. We use this information for your About Me page.
Tell us about some websites you like the look of. What about the site do you like. Name some elements you like, and why. This help us understand your design needs.
You need to select an item to continue
Great! You have a Domain Name
Please continue by entering your domain name below.
To continue please tell us your domain name.
You need to select an item to continue
That's OK! Choose some Domain Names you Prefer
Enter a list of domain names in the field below. Add them in order of preference. We check availability and choose the first domain name that is available.
A Domain name is the name you say after the www. ; eg, www.tedsplumbing.com.au
Domain Names are billed annually in advance.
You need to select an item to continue
Do You Have Web Hosting?
If you already have your own hosting account? Choose "Yes"
If you have no idea what this is then choose "No"
If you have hosting, choose Yes!
You need to select an item to continue
Please give us your hosting details
You indicated that you already have hosting. Please enter your host's details. We need this information so we can build your site.
Please provide your hosting details in the form below. Please give us your hosting provider. URL, User name and Password
You need to select an item to continue
No Problem! We can do the hosting for you
Below is the information about the fees associated with hosting.
Website Hosting is billed annually in advance. What is Hosting? Hosting is where your website lives on the internet. You are renting space on a web server for your site.
You need to select an item to continue
Add some images here
Your website will need pictures. Use the form to upload some images for your website.
Upload the most important images to your website. Logo, branding, product images, pictures of you or you team doing your thing.
You need to select an item to continue
Final cost
The final estimated price is :
Summary
| Discount : | |
| --- | --- |
| Total : | |
---
Getting a professional to build your website, is very affordable. Beautiful websites, beautiful price, that's what we're about.
Check out our Portfolio and see the quality of our work and the value that you get.