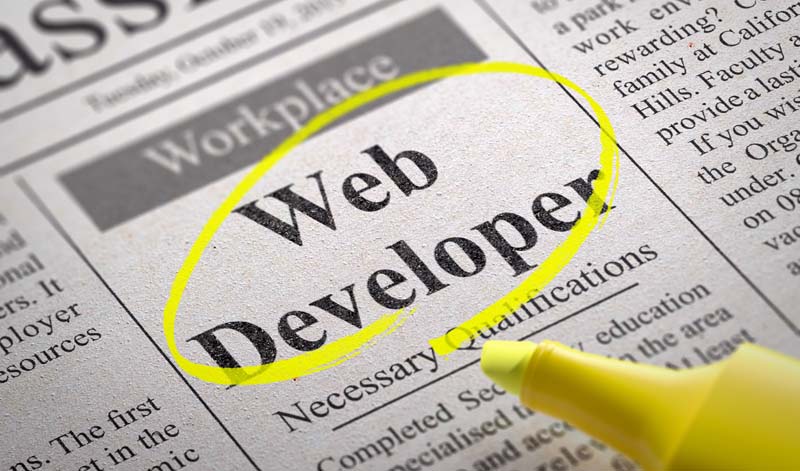 Dotupp.com have been building websites for more than 20 years. We specialise in WordPress development and training for small business across the Hunter region.
Proud to be servicing clients from Newcastle and beyond for the past decade. We are based just 15 minutes from Maitland and 15 minutes from Newcastle city.
We Build WordPress Websites For Small Businesses
We can build you a high-quality, search friendly, professional-looking website for your small business. One that will help you to attract new customers and grow your business.
We also provide low-cost, long-term assistance to ensure your WordPress website is always online. If you need someone to help you with your website, we're here for you.
What is WordPress Website?
WordPress is a popular content management system (CMS) we use to create websites, blogs, and even eCommerce. WordPress also makes it simple to manage the information on a website.
We use WordPress for all our sites and our customers. This is because we can give you all of the current functionality without requiring as much development time as other CMS's.
This keeps the website development time down to a minimum and we can pass on the saving to you in the form of a cost effective website.
WordPress Themes
A WordPress theme is the visual aspect of your website or blog. WordPress comes with a pre installed theme, but there are thousands of other themes to select from.
We can assist you in selecting the appropriate theme for your company while also offering you a custom-designed theme that will be unique to your business. The degree of customisation is determined only by your imagination and budget.
What are the benefits?
Expert advice on design layout
WordPress Theme Customisation
Custom Website development
WordPress Plugins
Plugins are small pieces of software that add a specific function or feature to your website. You can use them to add functionality to your website without having to learn how to code.
For example, there are plugins to add a contact form, social media buttons, or an eCommerce shopping cart. Whatever you can dream up, there's likely a WordPress plugin already created to add that functionality to your website.
Although there are a plethora of plugins available, the downside is many of them are poorly created or insecure. So you need to be cautious.
We can suggest and implement the best plugins to fit your needs so you don't have to spend hours hunting for suitable features.
WordPress Ecommerce with WooCommerce
WooCommerce is a WordPress e-commerce plugin that that we use for eCommerce. As they say, it allows you to sell almost anything on your website. Beautifully.
It easily converts your WordPress website into a full-fledged online ecommerce store. Unlike some stores, wooCommerce uses the typical checkout process-flow, so your user will be familiar with the checkout process.
The other advantage of WooCommerce is that because it's built on WordPress, it inherits all the great features of WordPress like being extendible with plugins, mobile friendly, and SEO friendly.
Dotupp can create a beautiful WooCommerce store that's integrated with your WordPress site or blog while also customising the design and feel of it.
WordPress Development Services For Agencies
We provide a WordPress development service for businesses in Newcastle, the Hunter region and beyond. We are local, professional, and inexpensive.
Please contact us if you need to outsource a task involving WordPress or want to learn more about how it can be used.
The following are just some of the services we provide:
WordPress installation
WordPress development
WordPress blogs
WordPress theme customisation
WordPress theme updates
WordPress plugin updates
WordPress training
WordPress Ecommerce using WooCommerce
WordPress Training Hunter Region
As you can see, WordPress is a powerful content management system that offers a lot of features and flexibility.
If you have a WordPress website and you need help. Let us know. We provide WordPress training for small business owners in and around the Newcastle area.
We can show you how to perform things the correct way and advise you on how to get discovered online.
If you're interested in WordPress training for your small business or organisation, or want to learn more about our WordPress solutions, please contact us here.
We offer some of the most competitive website solutions for any local business. Don't mess about with online web builders, get a professional team to do it for you. No headaches no hassles.
---
Start the Website Order Process
The simple step by step method for ordering a website. Displays prices as you proceed. No payment required.
Thanks, we will contact you soon
Do you have a Domain Name?
Tell us if you have a domain name already registered with another provider.
Yes - Indicates you already have a domain name registered for this site.
No - Indicates you DO NOT have a domain name registered for this site.
You need to select an item to continue
Choose a Website Package
Choose a website package to suit your needs
You need to select an item to continue
Tell us about your Business/Website
We need to ask you some questions to get a feel for your website. Take your time to answer the following questions. If you need more time you can save the form (top right) and continue later. The amount displayed at this point is the final price.
This is the name of your business. Plus write a small description of what you do and why?
Tell us about the products and services your business performs. Name and describe any product categories you have or name and describe the different services you perform.
Tell us what you do and why you're better than your competition. Why a customer should use your business. We use this information for your About Me page.
Tell us about some websites you like the look of. What about the site do you like. Name some elements you like, and why. This help us understand your design needs.
You need to select an item to continue
Great! You have a Domain Name
Please continue by entering your domain name below.
To continue please tell us your domain name.
You need to select an item to continue
That's OK! Choose some Domain Names you Prefer
Enter a list of domain names in the field below. Add them in order of preference. We check availability and choose the first domain name that is available.
A Domain name is the name you say after the www. ; eg, www.tedsplumbing.com.au
Domain Names are billed annually in advance.
You need to select an item to continue
Do You Have Web Hosting?
If you already have your own hosting account? Choose "Yes"
If you have no idea what this is then choose "No"
If you have hosting, choose Yes!
You need to select an item to continue
Please give us your hosting details
You indicated that you already have hosting. Please enter your host's details. We need this information so we can build your site.
Please provide your hosting details in the form below. Please give us your hosting provider. URL, User name and Password
You need to select an item to continue
No Problem! We can do the hosting for you
Below is the information about the fees associated with hosting.
Website Hosting is billed annually in advance. What is Hosting? Hosting is where your website lives on the internet. You are renting space on a web server for your site.
You need to select an item to continue
Add some images here
Your website will need pictures. Use the form to upload some images for your website.
Upload the most important images to your website. Logo, branding, product images, pictures of you or you team doing your thing.
You need to select an item to continue
Final cost
The final estimated price is :
Summary
| Discount : | |
| --- | --- |
| Total : | |
---
Getting a professional to build your website, is very affordable. Beautiful websites, beautiful price, that's what we're about.
Check out our Portfolio and see the quality of our work and the value that you get.