How to Promote your Business Online – (First Steps)
If you've already taken the steps in this article, I have to say, you're really on the ball. (We say: You're Awesome!) If you haven't, then take these steps immediately. It's Totally Free to do…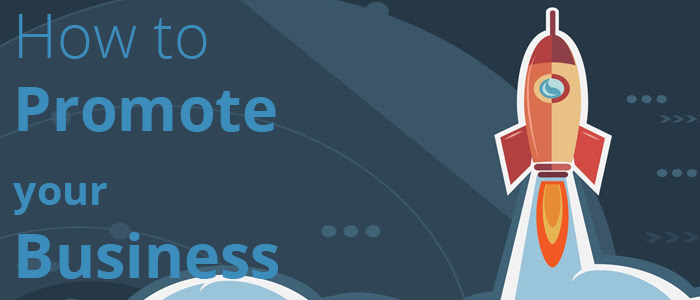 Why are we doing this?
Just like any business you need to promote yourself to get noticed. That means putting yourself out there. We're doing this by connecting our website to the internet. This puts your business in front of potential buyers.
Here is an example: Imagine your new website is like an island sitting in the ocean, if you want people to come, you need to build some bridges.
You do this on the internet by creating a "link" from a very popular website back to your website. It sounds simple and it is.
Link building is absolutely vital to long term website growth, but it's soooo time consuming, not to mention boring.
If you're time poor (…or bore easily), DON'T ignore it. Pay someone to do it. Get an assistant, borrow your cousin (pay us..!) someone, anyone to do it for you. Just don't NOT do it. It's an investment that pays off forever.
Step 1 –What to do first?
Facebook
Claim your business on Facebook. This is Facebook's Business/Fan Page.
Most likely you will have this already, but if not, get one. Add some posts and link them to your new website.
Make sure to add your website in the profile section. Use the Facebook tools to tell all your friends and contacts about your page.
Twitter | Instagram | Pinterest | SnapChat | Others
Claim your other preferred Social Profiles – make sure to link to your website.
Google
Google is the hardest to get in, but the best place to display your business. It has a free section for all kinds of related Local Searches.
Their service is called "Google My Business" and here are the links.
https://www.google.com/business/https://support.google.com/business/answer/3038177https://support.google.com/business#topic=6001266
While you are logged into your Google account, set yourself up on other Google properties, like: Youtube.com, Google Webmaster Tools, Google Analytics.
Yahoo
Yahoo is tough to find a Free listing Page. Currently it is located here..
https://www.yext.com/pl/yahoo-claims/free-claim-checkout.html

This could change at any time, as Yahoo looks like it's heading toward a paid subscription model.
Bing Local
The Bing Local listing, add yourself to Bing Local here.
https://www.bingplaces.com
Apple Maps
Start here to get a listing and a pin on Google maps
https://mapsconnect.apple.com
---
Promote your Business w/ Online Directories
The next set of links to add to your website are the big Business Directory. Some you may not have heard, some you would. All are good quality, so you should pursue them as well.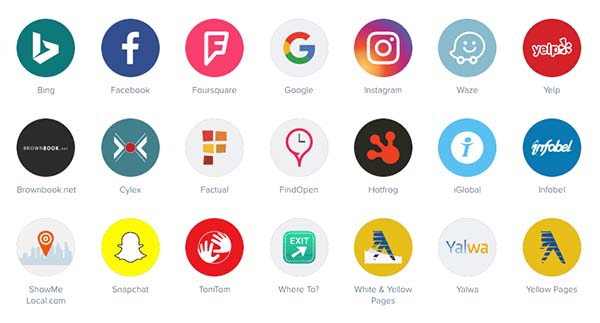 List with the Major Directories

If you have a phone number, then listing your business with the Yellow Pages and White Pages really makes sense. It's free to get a listing, so make sure to claim it.
Here are some others International Directories that also make sense and are completely free.
Superpages
http://www.superpages.com.au/users/signup
Local Australian Directory
Yelp Review Directory
https://biz.yelp.com.au
Yelp is a Ratings and review website, worth listing.
Foursquare
https://foursquare.com/login?continue=/add-place
Try it out… they are big in the US, and they may work for Australia as well.
Listing On Industry Specific Business Directory
Find Directory's and services that cater directly to your industry.Here are a couple of examples, but you should know your industry well enough to be able to name a few.Or do a search EG: " Food directories" or "Restaurant Directory" just make sure they are well know in your industry and a good quality website.Here are a couple of examples.
Food and Events
https://www.timeout.com/sydney
Travel and Accommodation
https://www.tripadvisor.com.au
Get your business out there and "Be Everywhere." If you want more places, send us an email and I will send you a list of loads more places to get easy links to your website.
---
Need Help Promoting Your Business? Hire Us! Find Out How?
---
Listing w/ Local Australian Directories
Here is a list of Local Australian Business directories you can add your business for free.
http://www.localsearch.com.au/listing-request
http://www.hotfrog.com.au/AddYourBusinessSingle.aspx?trk_source=sbh
http://www.startlocal.com.au/get-listed.html
http://www.truelocal.com.au/submit-business/signup.do
https://www.local.com.au/free_enquiry.php
http://www.comeonaussie.com/add/
http://www.dlook.com.au/advertising.php
More International Directories worth Listing
http://www.brownbook.net/business/add/
https://www.cylex-australia.com
https://www.yext.com/products/network/findopen/
https://www.iglobal.co/australia
https://www.infobel.com/en/australia/Packages/Pricing
https://au.showmelocal.com/register.aspx?ReturnURL=/business-registration.aspx
---
Try the Navigation Tools
TomTom
http://au.support.tomtom.com/
Follow the instructions here
You will need to set up an account as per stage 2 above.
Then open MapShare Reporter
Zoom into your business location
Select the 'point of interest' image
the select 'Add
then place the green pin as accurately as possible to your business entrance location
then complete the details for a new POI putting you hours in the comments box
Hire our web developers for up to two hours
Use our simple step by step method for ordering web development services. Prices displayed as you proceed.
Thanks, we will contact you soon
2 Hour Website Development Package
You have selected to order our 2 Hour Website Development Package. Click next to continue.
You need to select an item to continue
Tell us about your project or problem
We need to ask you some questions to understand what it is you require. Take your time to fill in the form and explain it in detail. If you need more time you can save the form (top right) and continue later.
You need to select an item to continue
Add some files or images (if required)
You need to select an item to continue
Final cost
The final estimated price is :
Summary
| Discount : | |
| --- | --- |
| Total : | |