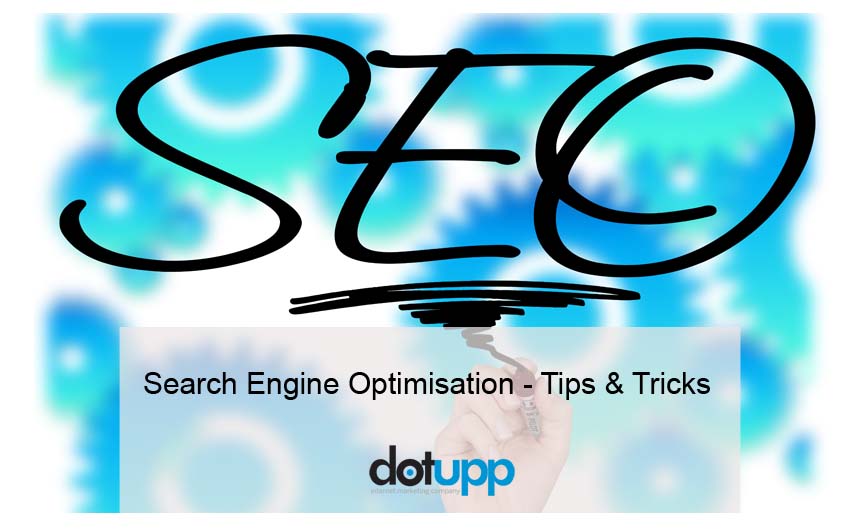 As most business owners will know, a major source of traffic for most sites on the Internet is via search engines like Google, Yahoo!, Bing and so on.
Designing a search engine friendly site will mean the ability to rank easily in search engines and generate more visitors.
At dotupp we start each project with the major search providers in mind, and build each site to maximise your chances of being found online.
Being Found Online – How Do We Do That?
The first thing we do is build all our sites with WordPress. The search engines love WordPress, as it is the leading content management system on the internet.
The second thing we do is use a popular plugin (software) that is easy for you to control. And easy for the search engines to see when they come and visit your website.
We set up these basic details when we first build your site.
How Do The Search Engines Work?
All the major search engines use programs called crawlers or robots to visit or 'index' websites for listing on their search result pages.
These crawlers and robots follow the links on your pages, and read the available content and record it in their own database. They use this data when retrieving the listing as people search for it.
This is why the details you provide on each page of your website, will tell the search engines what that page is about. This is the most important thing if you want to get found online.
On-Page Optimisation Tips
We use Meta tags on each and every page of your site so that search engine robots know at first glance what that particular page is about and whether to index it or not.
Our plugin will ask for 3 things (Meta tags)
Page Title (Very specificity what your page is about in a maximum of 60 characters long)
Focus Keyword (a search term – 1-2 keywords or key phrase)
Page Description (Long description of your page and why someone should visit your page – up to 120 characters long)
Using meta tags makes the search engine robot's job easier and allows for the crawl and index of your site more frequently.
Pro Tip: Use CSS (Cascading Style Sheets) instead of HTML. CSS is more effective and efficient and can eliminate redundant HTML tags resulting in making pages much lighter and faster to load.
What To Avoid Doing To Your Website
To have a website indexed easily, avoid the use of frames as these will only confuse search engine robots with the possibility they might even abandon your site because of it.
In addition, frames make it difficult for users to bookmark a specific page on your site.
Avoid the presentation of important information in either Flash movies images.
Pro Tip: Search engine robots only read text within a websites page source code so if you present important words in Flash movies and images rather than in text form, your search engine ranking will be greatly affected.
Need Help Optimising Your Website for Search?
Our development team can help you with all kinds of on-page tactics to help get better results online. Choose a development hourly pack for all kinds of help with your search results.
Results are not always guaranteed as we have no control over each companies search results. Sometime customers have used overseas SEO agency's that have done some shady tactics, and site owners have received penalties for that.
Get in contact with us to see if we can help you get better noticed online.
Get a 2 hour one on one consultation about your website for $199 by ordering here.
Hire our web developers for up to two hours
Use our simple step by step method for ordering web development services. Prices displayed as you proceed.
Thanks, we will contact you soon
2 Hour Website Development Package
You have selected to order our 2 Hour Website Development Package. Click next to continue.
You need to select an item to continue
Tell us about your project or problem
We need to ask you some questions to understand what it is you require. Take your time to fill in the form and explain it in detail. If you need more time you can save the form (top right) and continue later.
You need to select an item to continue
Add some files or images (if required)
You need to select an item to continue
Final cost
The final estimated price is :
Summary
| Discount : | |
| --- | --- |
| Total : | |