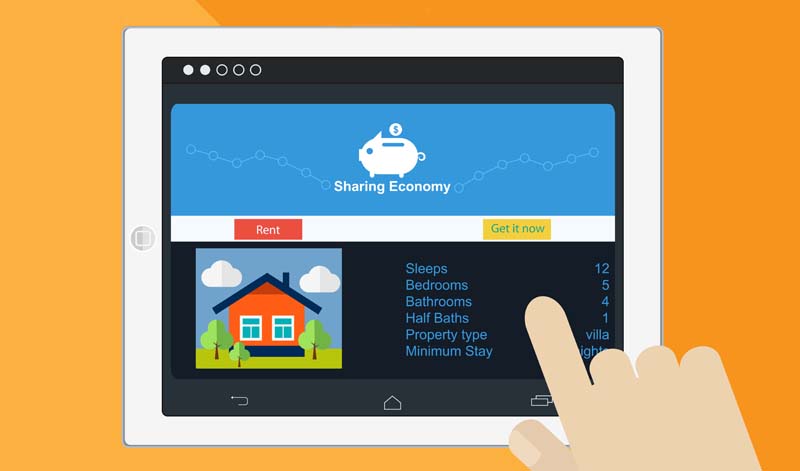 Website Usability Tips
There are a few simple things you can do to make your website more user-friendly.
Regardless of how brilliant your website design is, if the content on your site is hard to read, then the site just isn't useful.
Below are some tips to improve the usability of a website to ensure it functions at optimum level.
Readable Typography
The letters and words on your site
The first method is to make sure the content has suitable typography. If large blocks of text exist, be sure to use CSS to space out the lines accordingly.
The longer a single line of text is, the greater the line-height each line should be. Also, make sure the font size of the text is big enough to be easily read.
Having 10-pixel-tall text in Verdana font may look neat and tidy, but will be a real eye strain for site visitors reading the actual text. 14pt is more suitable these days.
Clear and Concise Text Formatting
When you're formatting text for your website, you want to make sure that it's easy to read and understand. This means using clear and concise text formatting.
To make your text easy to read, use short paragraphs and sentence fragments. Break up your text with headings and lists, and use simple fonts and colours.
If you're using images on your website, make sure that the text is easy to read next to them. You may also want to use a light background colour so that your text stands out.
By using clear and concise text formatting, you can make your website content easy to read and understand for your visitors.
Easy To Use Navigation
How your visitors move around and find information
Make it easy for visitors to find content on your site.
If a visitor wants to find one single article from a pile of thousands of articles on your site then a feasible means to enable visitors to do that hassle-free must be provided.
Whether its a SQL-driven database search engine (typical for WordPress sites) or a glossary or index of articles listed, providing a feature such as this will ensure your visitors can use your site easily.
Your Pages Load Fast
Fast loading websites make visitors hang around
Ensure the website is fast loading if you do not want to lose visitors.
Most internet users will leave a website if it doesn't load completely within 10 seconds, so be sure your website is delivered to the visitors as soon as possible to retain their attention.
Pages Are Properly Linked Together
When you're creating a website, it's important to make sure that all of your pages are properly linked. This will help your users move around your website more easily, and it will also make your website look more professional.
To link your pages, you can use the <a> tag. The <a> tag is used to create links, and it looks like this:
<a href="http://www.example.com">Link Text</a>
The <a> tag has two attributes: href and target. The href attribute is used to specify the location of the link, and the target attribute is used to specify the window in which the link will open.
The most common way to specify the location of a link is by using the URL of the page that you want to link to.
Links Are Clearly Labelled
Make sure all of your links are easy to find and clearly labelled. This will help your users navigate your website more easily.
Labelled links make it easy for your users to find what they are looking for on your website., Users can use different types of labels, such as text or icons, to help your users identify the helpful link.
Additionally, you can use different colours or sizes to distinguish between different types text of links. This will help your users locate the information they need on your website more easily.
When creating links, always use descriptive link text that clearly describes the destination of the link. Avoid using generic link text such as "click here" or "more information".
No Broken Links
Error 404, Link no longer exists equals.. Bye Bye
Last of all, test and check each and every link on a website before it goes online.
Nothing is more effective in tarnishing a professional website image than broken links
What to do next…
Do you need help with your current website? Hire our developers. Are you ready to start your online journey?
We offer some of the most competitive website solutions for any local business. Don't mess about with online web builders, get a professional team to do it for you. No headaches no hassles.
---
Start the Website Order Process
The simple step by step method for ordering a website. Displays prices as you proceed. No payment required.
Thanks, we will contact you soon
Do you have a Domain Name?
Tell us if you have a domain name already registered with another provider.
Yes - Indicates you already have a domain name registered for this site.
No - Indicates you DO NOT have a domain name registered for this site.
You need to select an item to continue
Choose a Website Package
Choose a website package to suit your needs
You need to select an item to continue
Tell us about your Business/Website
We need to ask you some questions to get a feel for your website. Take your time to answer the following questions. If you need more time you can save the form (top right) and continue later. The amount displayed at this point is the final price.
This is the name of your business. Plus write a small description of what you do and why?
Tell us about the products and services your business performs. Name and describe any product categories you have or name and describe the different services you perform.
Tell us what you do and why you're better than your competition. Why a customer should use your business. We use this information for your About Me page.
Tell us about some websites you like the look of. What about the site do you like. Name some elements you like, and why. This help us understand your design needs.
You need to select an item to continue
Great! You have a Domain Name
Please continue by entering your domain name below.
To continue please tell us your domain name.
You need to select an item to continue
That's OK! Choose some Domain Names you Prefer
Enter a list of domain names in the field below. Add them in order of preference. We check availability and choose the first domain name that is available.
A Domain name is the name you say after the www. ; eg, www.tedsplumbing.com.au
Domain Names are billed annually in advance.
You need to select an item to continue
Do You Have Web Hosting?
If you already have your own hosting account? Choose "Yes"
If you have no idea what this is then choose "No"
If you have hosting, choose Yes!
You need to select an item to continue
Please give us your hosting details
You indicated that you already have hosting. Please enter your host's details. We need this information so we can build your site.
Please provide your hosting details in the form below. Please give us your hosting provider. URL, User name and Password
You need to select an item to continue
No Problem! We can do the hosting for you
Below is the information about the fees associated with hosting.
Website Hosting is billed annually in advance. What is Hosting? Hosting is where your website lives on the internet. You are renting space on a web server for your site.
You need to select an item to continue
Add some images here
Your website will need pictures. Use the form to upload some images for your website.
Upload the most important images to your website. Logo, branding, product images, pictures of you or you team doing your thing.
You need to select an item to continue
Final cost
The final estimated price is :
Summary
| Discount : | |
| --- | --- |
| Total : | |
---
Getting a professional to build your website, is very affordable. Beautiful websites, beautiful price, that's what we're about.
Check out our Portfolio and see the quality of our work and the value that you get.