If you want us to manage your Facebook page. That is, where we review, optimise, create and manage the content on your Facebook page. You will need to give us permission to access you Facebook page.
The following steps will show you how to make us an editor on your FB page.
In the left column of the your page screen click Pages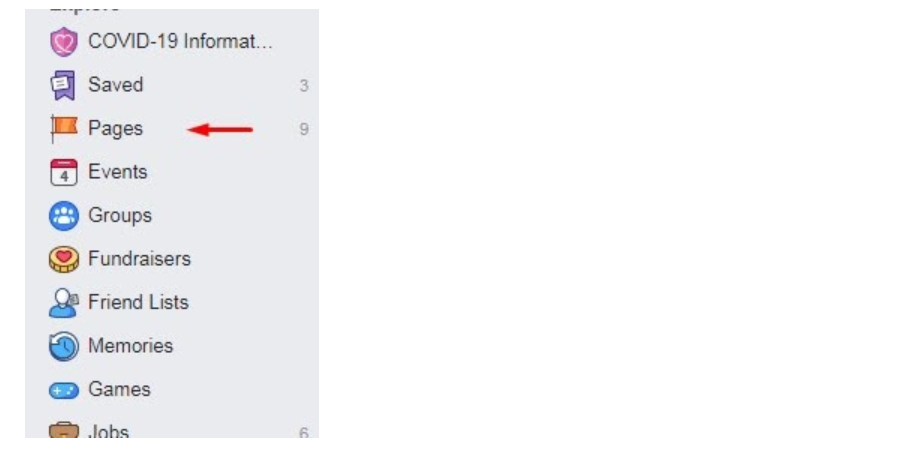 A list of all your pages will appear, select which page you want & click on it
Find the Settings tab near the top right of page and click on that

On the next screen scroll down the left margin list and click on Page Roles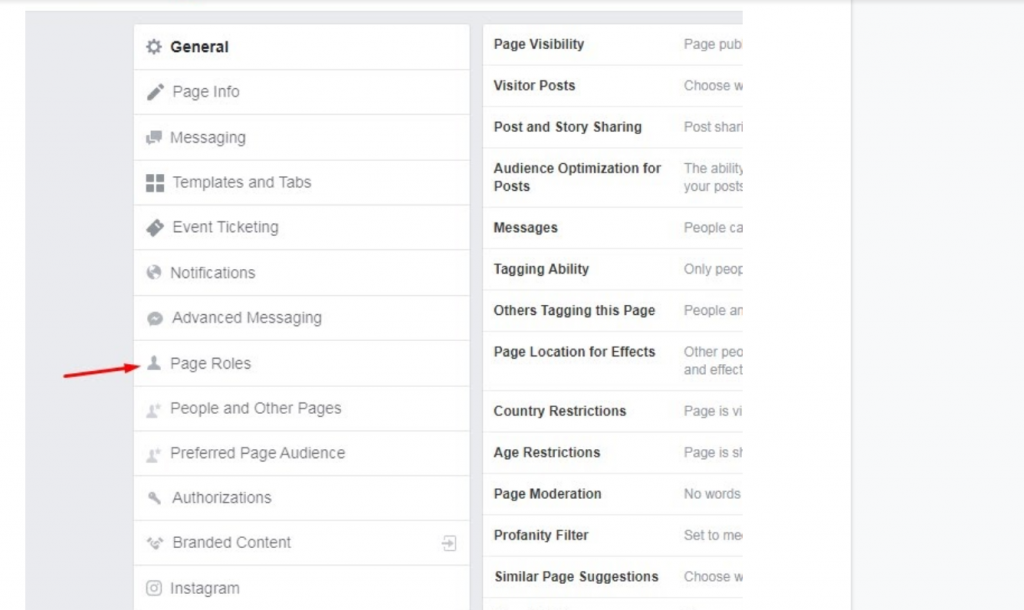 Type a name or email in the box and select the person from the list that appears.
Note: Upon order confirmation, we will send you the username and email of our representative who will handle your page.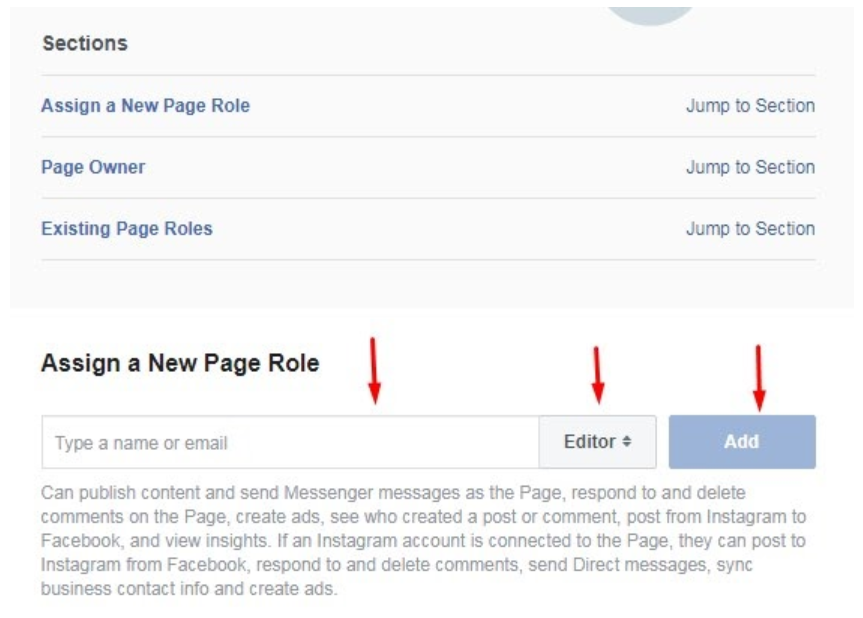 Click the editor box to select a role from the drop-down menu and Click Add
Enter your password to confirm & click Submit