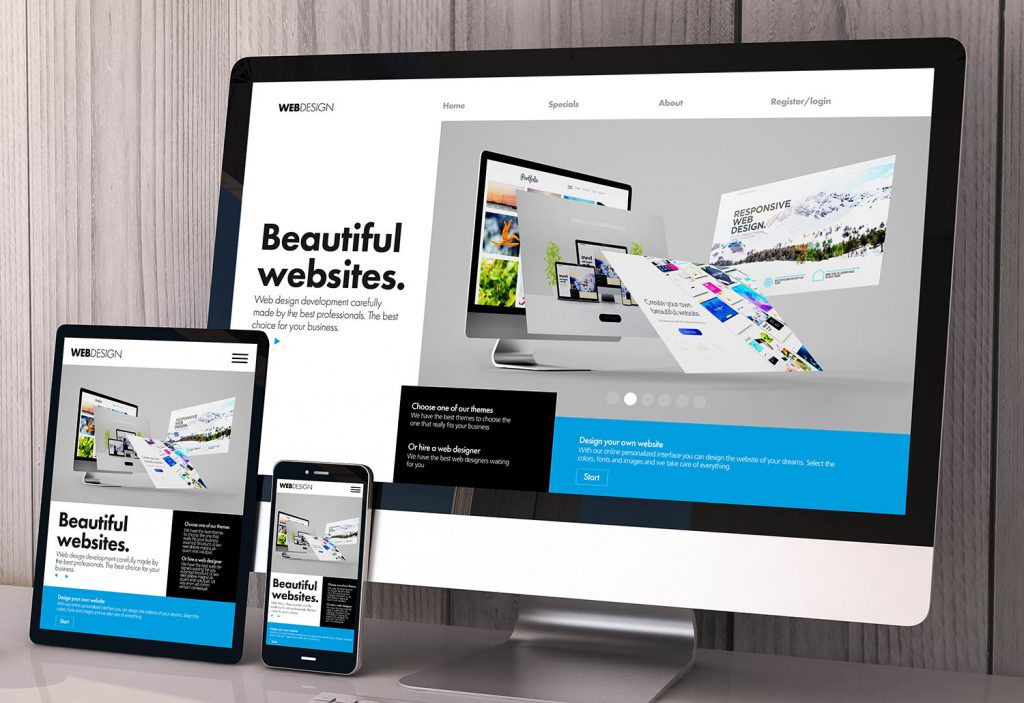 If you're been looking for a web developer but instead trying to decide between using Wix, Godaddy's or some other website builders, please read on. We will explain why you are better off using a developer than to build your own site with a website builder.
The problem with website builders like these is they seem simple and straightforward enough. Until you actually try to use them. If you have never built a website before it can be a real time suck.
They also don't give much control over the design process and adding the wrong elements can make the design look hodge-podge.
Then add to this all the time you have to spend trying to put this all together, only to end up with a "meh" looking website.
There is an extremely long list of reasons why you should not use Wix or Godaddy for your website. Here are 10 of the most important ones.
1. Price
When you add up all the costs, and factors in all your time. They're expensive. They're advertised as free for as long as you want.
However if you want your own domain name (which you should) or you need e-commerce, you must choose from one of their premium plans.
The monthly plans add up over time. Added to that, many page builders charge prices in US Dollars. When you convert the price into Australian dollar, it just make no sense.
2. You Don't Own It
When you use a third party platform to build your site, you don't own the code and it could be taken down at any time by either company without warning.
You may own the domain name but you will need to build the site again. Also, you can't take it with you if you decide to move to a different host.
3. Not Customisable
You can't customise anything about your site's design and functionality – it's all pre-set templates that look awful together. You get no brand identity, no work put into the design and no originality.
Everything is so limited in terms of what you can do with them, which means more money spent on things like hiring a developer to fix your site when you can't get what you originally intended.
If you want more control over your website, or plan on growing it into something that needs regular updates or custom features, then stay away from these so called "quick" solutions.

4. Limited Functionality
Page builders make it hard to add more complicated code like javascript or other web functionality.
It's that no matter what your business does, you're probably going to run into a problem that requires some kind of code or functionality that isn't available via the website builder.
Page builders are just too restrictive for what I've seen most small businesses need.
But if you want to be able to grow your site over time, without needing to constantly pay for new websites or domain names, then you should consider investing in a content management system like WordPress, rather than choosing a page builder.
Adding extra features, like an online store, events calendar, or any other community-oriented tools is not really possible with all page builders.
WordPress on the other hand has a large pool of mostly free plugins that add extra functionality to a site very easily.
5. Not Built For SEO
These platforms are just not designed for optimal search optimisation. They don't offer any SEO (Search Engine Optimisation) features or give you much control over the on-page meta details needed for search engines.
Particularly the meta title or meta description than describes what the article is about. Without complete control over how the keywords and key-phrases appear on the page, you can't always get the best SEO for your website.
6. Unnecessary Code
Many page builders add a ton of extra useless script and tracking libraries to your site which can slow it down significantly.
This will increase your bandwidth usage and make the pages load in a non-optimal way for both users and search engines
7. Analytics
Analytics are terrible with both these builders – you have to use either an affiliated service or purchase additional modules/packages which are just as bad if not worse
8. Content Options
Content is king on the internet, and the best way to build a successful site is by choosing a flexible solution like WordPress.
WordPress was designed for content. It gives you the flexibility to grow as your business grows without needing to pay for new websites all the time.
Wix and Godady will be just fine if you only need a simple design and you are not interested in getting found online.
But as always, it's important to do thorough research and make sure that the platform you choose is right for your needs.
9. Regular Updates
Page builders limit how many different things can be added to each page of your website. The limitations of these website builders might become too annoying especially when you need to update things.
If you want more control over your website, or plan on growing it into something that needs regular updates or custom features, then stay away from these "quick" solutions.
They're not good for building sites that need to be constantly maintained and customised as your business starts growing.
10. Customer support
Support is non-existent with these companies. If something goes wrong, don't expect it to get fixed quickly. All of the support people are outsourced and give incorrect responses most of the time (according to my experience anyway).
Then there are hidden fees for fixing issues. A lot of the issues will require additional payments to get the support you should be getting for free.
Final Thoughts
The largest cost of using page builders is a hidden one. It's the cost of websites built by users who may not know what makes a website really work, therefore it doesn't get found, or it doesn't function well. That lack of functionality is probably costing you business.
If you want a website that'll actually be professional looking and will help build your business, the smart choice is to hire an actual web development team to work with you.
Not only by helping you set up an amazing site but also designing one that is suited to your business. Having a well-designed well thought out website is very important for anyone serious about business.
By using a professional team instead of one of these companies you're saving money now and will be able to make back the cost 5-10x over in the future.
You'll have much higher conversion rates and you won't be scaring off potential customers by giving them the impression that your business can't afford to hire a quality web team.
See Our Affordable Website Packages
Additionally – If You Need An E-commerce Store